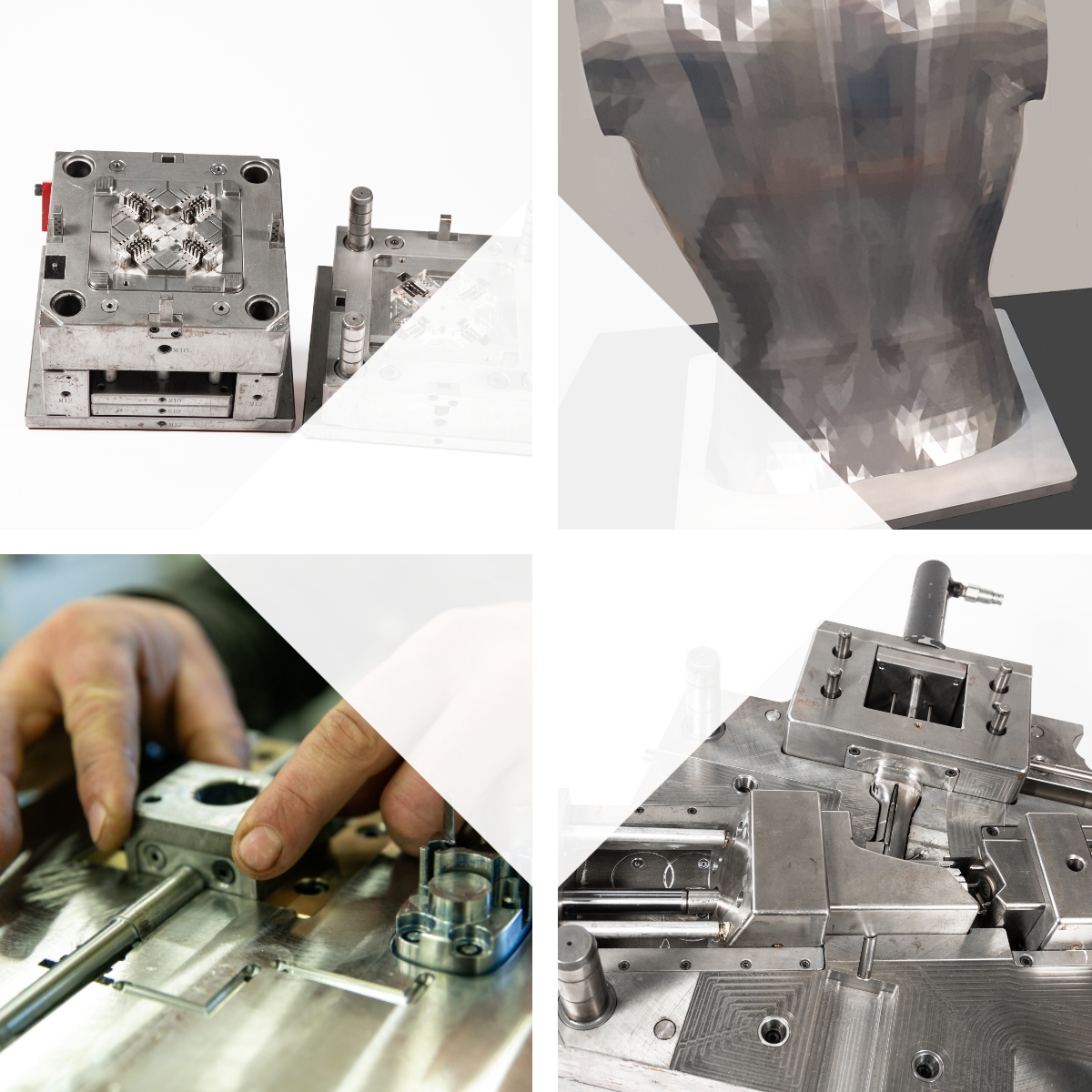 ENOVIO designs and manufactures injection moulds
For operation in your workshops or in our injection workshop, we adapt to your needs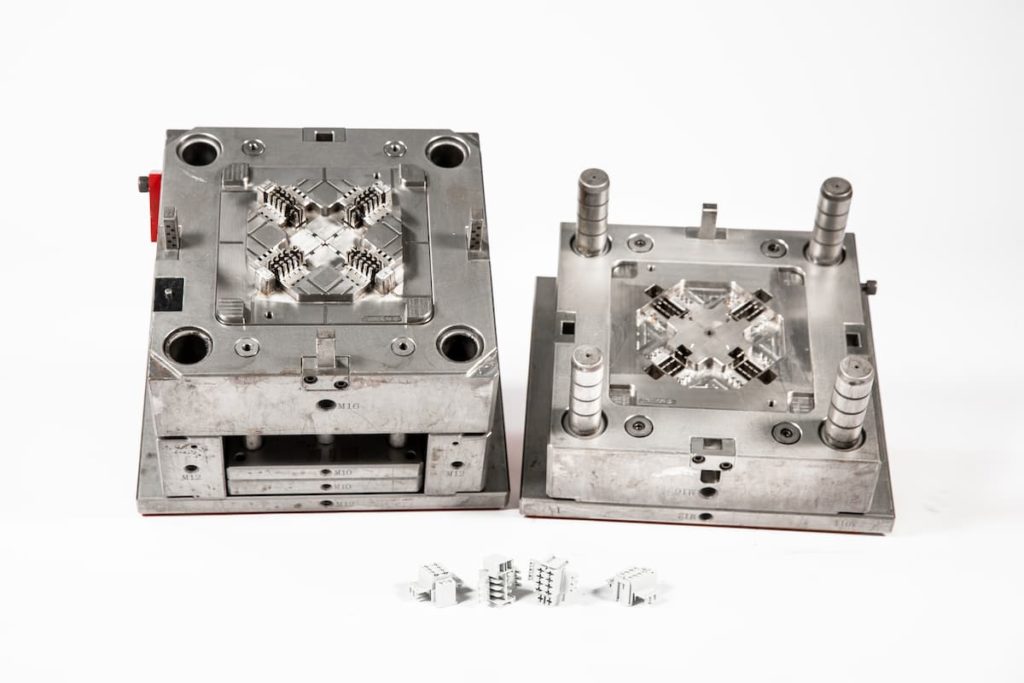 Our expertise in the design and manufacture of plastic injection moulds enables us to support you in your projects.
We adapt the complexity of the tooling and therefore its cost to the targeted production volume – prototype, small or large series.
Our teams design suitable solutions for:
Simple moulds with manual chocks, operated in semi-automatic mode for prototype production Complex, multi-cavity moulds with jacks for automated series production
A COMBINING OF COMPETENCES FOR EFFICIENT RESULTS IN INJECTION
From the pre-study stage, our design, methods and injection teams meet to define the outline of the project.
We perform rheology simulation calculations in order to:
define the optimal position of the injection
anticipate deformations
anticipate faults
This looping and optimisation work makes the design of the mould more reliable, focused on the product objective
Our multiple years of experience allow us to quickly develop the tooling while respecting a stringent internal validation process.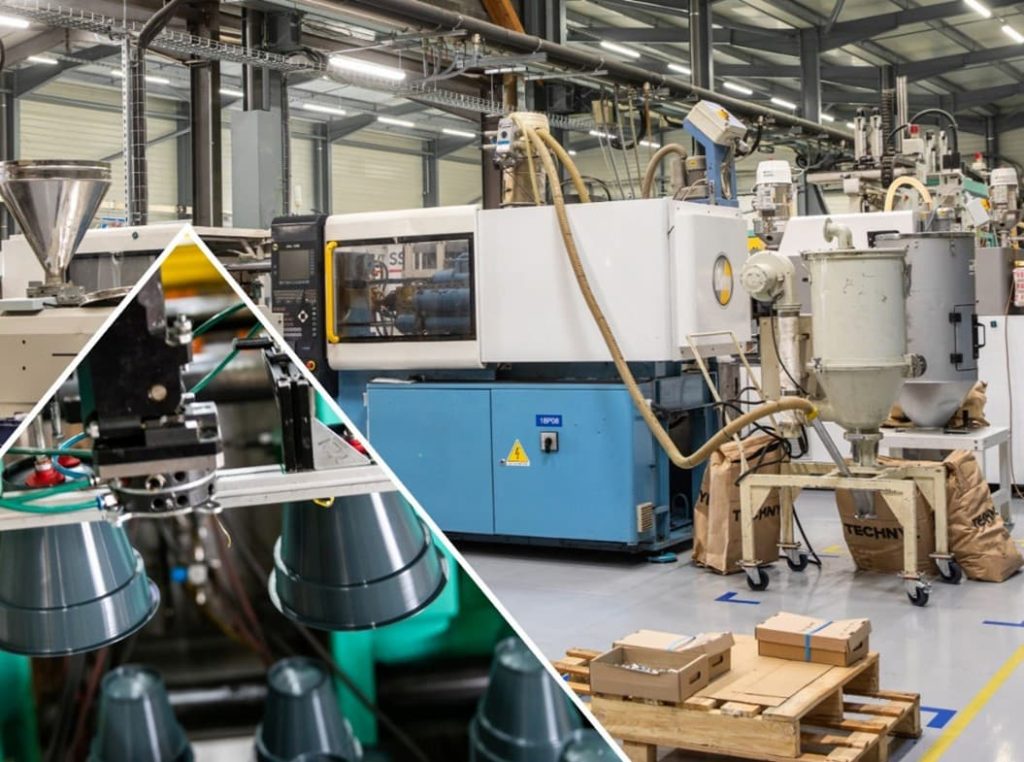 Our diverse and complementary in-house services allow you to have a single point of contact for your moulding and manufacturing needs.
ENOVIO is: A design and development office + a mould making workshop + an injection workshop
ENOVIO: the assurance of being satisfied from the start of your project to mass production!
ENOVIO, an expert in design and manufacturing of tools
Are you looking to complement or improve your production lines?
ENOVIO assists you in the study of your needs and the production of your customised tools, on a prototype or series scale.
We have the capacity to design and manufacture your tools (dies, checking fixtures, clamps, compression tools, modelling, etc.) according to your specifications.
In concrete terms, ENOVIO can manufacture tools with a size of one metre by one metre up to 5 tonnes.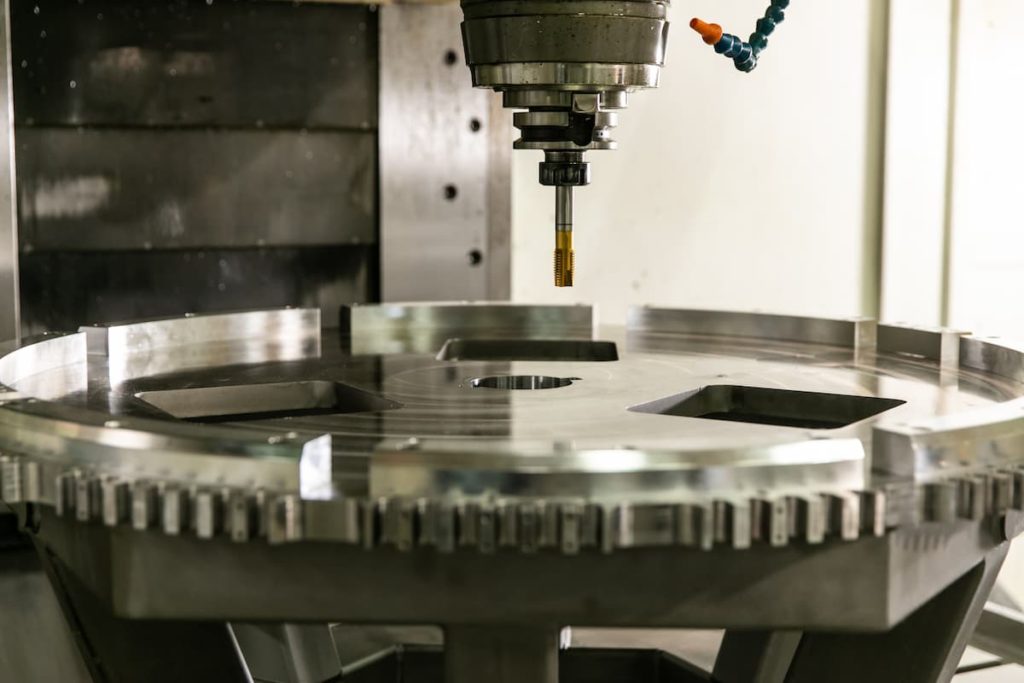 Our design office takes into account your budgetary constraints, deadlines, and of course your targets for the service life of the part, and then recommends the best techniques and materials.
From an idea, a drawing, an existing tool or even a finished product…
We take on turnkey projects, ready to be produced from your drawings, and we can also study and make tooling designs from an idea.
The technicians in our design and development department can work with your existing tools, which we can qualify, modify and adapt.
We can also design scans of your products and/or assemblies in order to start a reverse engineering process of the tools by 3D recognition.
INDUSTRIAL TEST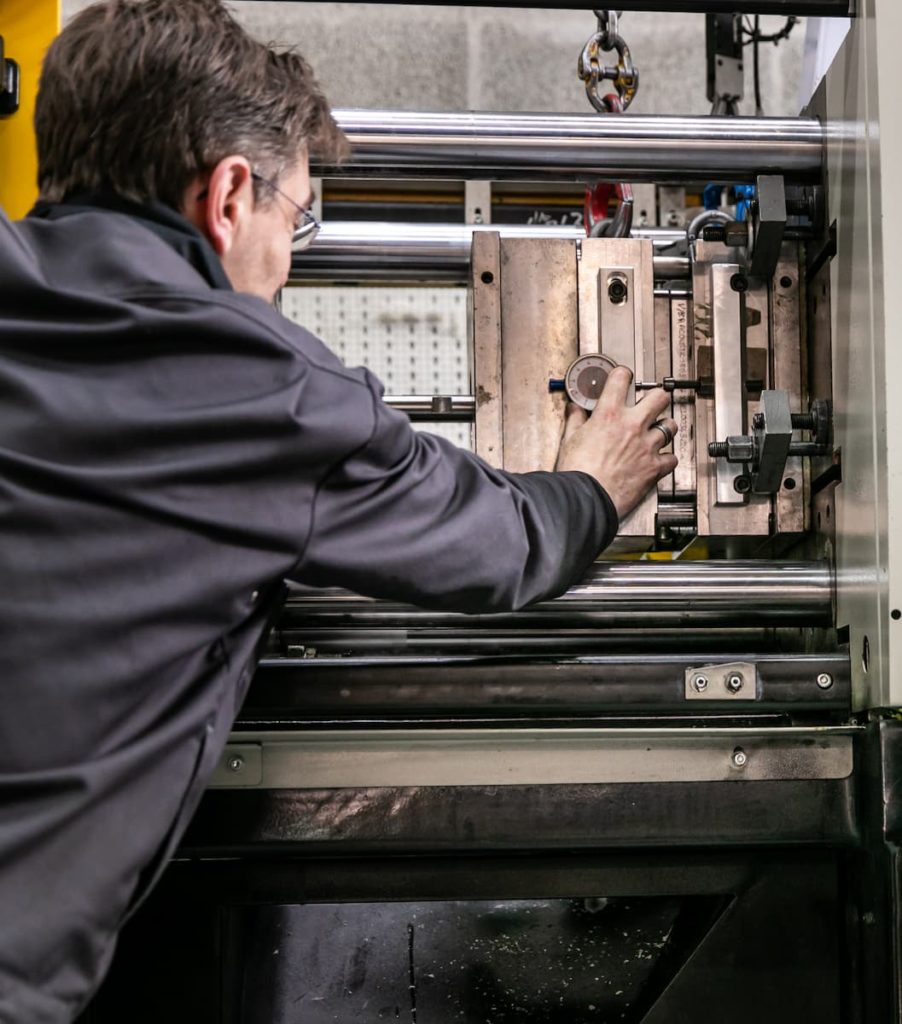 We test and validate the tools in our injection workshop
During a reserved time and with your participation if you wish, we test and validate the mould (mechanical functioning, regulation, closures, etc.).
We test the pre-defined materials and validate the associated parameters.
The setter, the injection expert and the project manager jointly validate the product-process pairing to qualify the tooling.
The mould is ready for production!